The 5th BMIC is a unique channel to inform border and identity agencies, together with international organisations that support their projects,
about latest solutions and technologies that governments can procure and integrate into national infrastructures
.
Countries and Territories Confirmed & Expressed Interest to Attend
The 3-day technology exposition held along the event is your opportunity to showcase your innovative product and service offerings to government authorities.
Only 7/36 booths available - Contact us to secure your spot today!

If you have expertise to offer in a workshop,

contact us

to become a speaking sponsor !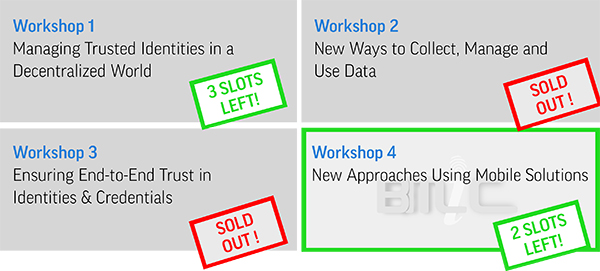 Workshop 4. New Approaches Using Mobile Solutions
How can mobile devices used by customers and identity authorities enhance identity and border management? Will smartphone-based applications offer better services to customers and protect personally identifiable information? What types of mobile solutions assist government in delivering increased security with improved convenience?
Only industry awards focused exclusively on global government identity projects
Joint recognition with your customers at the 2nd Radiant Awards reception dinner
Click here to know more!
Media Partners:
For more details on the exhibiting & speaking sponsorship packages, please contact:
Mounisse Chadli
Business Development Manager
mounisse.chadli@apsca.org
+86 15618790417